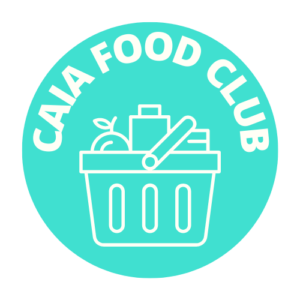 Caia Food Club
Thursdays 11.00am – 1.00pm
The Caia Food Club is run by St Mark's Church in Wrexham to support all in our community. There are no barriers to attending and we are open to all.
The Caia Food Club maintains a supply of food and other essentials for all those who come.
When we're open, you're able to browse through our small shop and get a selection of things to stock up your cupboards. The exact amount will depend on what we have received.
We suggest a £3 donation, if you are able, so that Caia Food Club can continue and reach others in the community too.
Hot and cold drinks, homemade soup, toast, biscuits are available. Food Club is a chance to meet, chat and support others.
Book Exchange also available.
If you'd like to contact us at all with any questions or to find out more, please email caiafoodclub@gmail.com