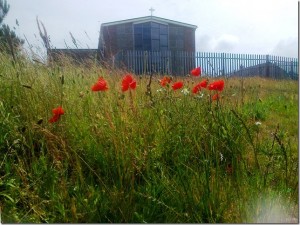 Coronavirus Covid 19
Since the prime minister's announcement on Monday March 23rd, the church is now closed completely until further notice and cannot be used even for private prayer.

Church life continues via this website and on social media. If you would value regular emails or phone calls, please contact us.

Materials to encourage worship and prayer at home have been made available and can be accessed below. 

Foodbank and other support for those in need remain. (check Foodbank website for details)  Further support for those in isolation is being developed. Please contact us if you think we can help

Weddings are postponed. Baptisms can only take place if the candidate's life is in danger. Funerals cannot be held in church but clergy are available for graveside services and at the crematorium with a strict limitation on numbers present. 
Suggested Daily Readings from the lectionary from Mothering Sunday to Palm Sunday
Mothering Sunday Sermon from Rebecca
SUNDAYS:
'Holy Kids' for children every Sunday @ 11.00am
              Everybody Welcome
 Worship is at 11.00am Every Sunday* & 9.30am 1st & 3rd Sundays in the month
* Not 5th Sundays in the month:   
 St Mark's Church exists to make known the 'gospel' or 'Good News' of Jesus Christ across Caia Park and Wrexham.
This happens in two ways:
We seek to show practical love and support to all who need it through prayer, friendship and activities such as the food bank and food for children during school holidays.
To demonstrate that knowing Jesus for yourself can transform your life now and forever.
St Mark's Church is built at the highest point on Caia Park.  It was opened in 1962 to provide an Anglican place of worship on the estate.  Today, there are a growing number of services and other activities.  People of all faiths and none are welcome to come and join us.
We work in partnership with the other churches Anglican churches in the Mission Area of Wrexham, St Anne's Roman Catholic Church, Caia Park and Rock Chapel, Smithfield and many other churches of differing traditions across Wrexham and beyond.    We also work with many other agencies supporting lives on Caia Park.